I joined a gift exchange through Craftaholics Anonymous this year. After a number of questions with my exchange partner, I decided a pair of blue cotton fingerless gloves were the perfect gift (being a crafter's group, they have to be handmade).
So of course, I hit Ravelry, and found
this adorable pattern
for mildly lacy crochet wristwarmers. Despite a few false starts to find the right size (I had to go up to a J/6mm hook to make them large enough), and even only working a few minutes at a time, I had the pair of adorable wristers finished in a little over a day!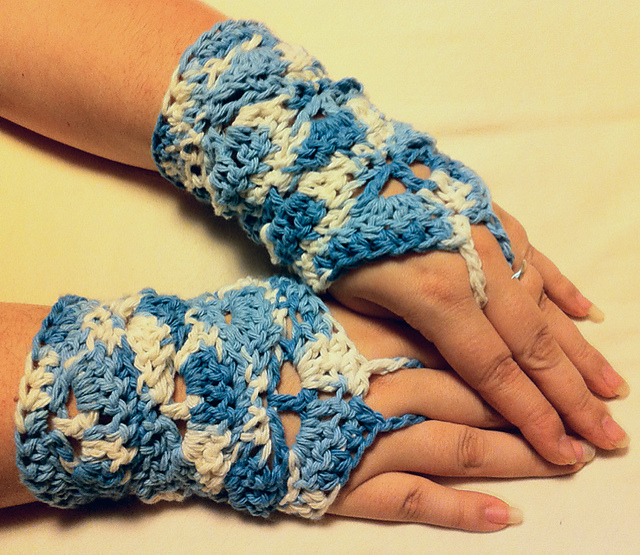 I loved the pattern so much, I decided to make a pair for my sister for Christmas. My mom got this lovely yarn for me; cotton, natural colored with speckles of peach, moss and brown. It took less than one 95 yard skein!
I may have to make a few more pairs for people! An excellent addition to the Goody Bags that will be my Christmas gift for most folks this year. And the pattern has a non-lacy masculine counterpart, too!